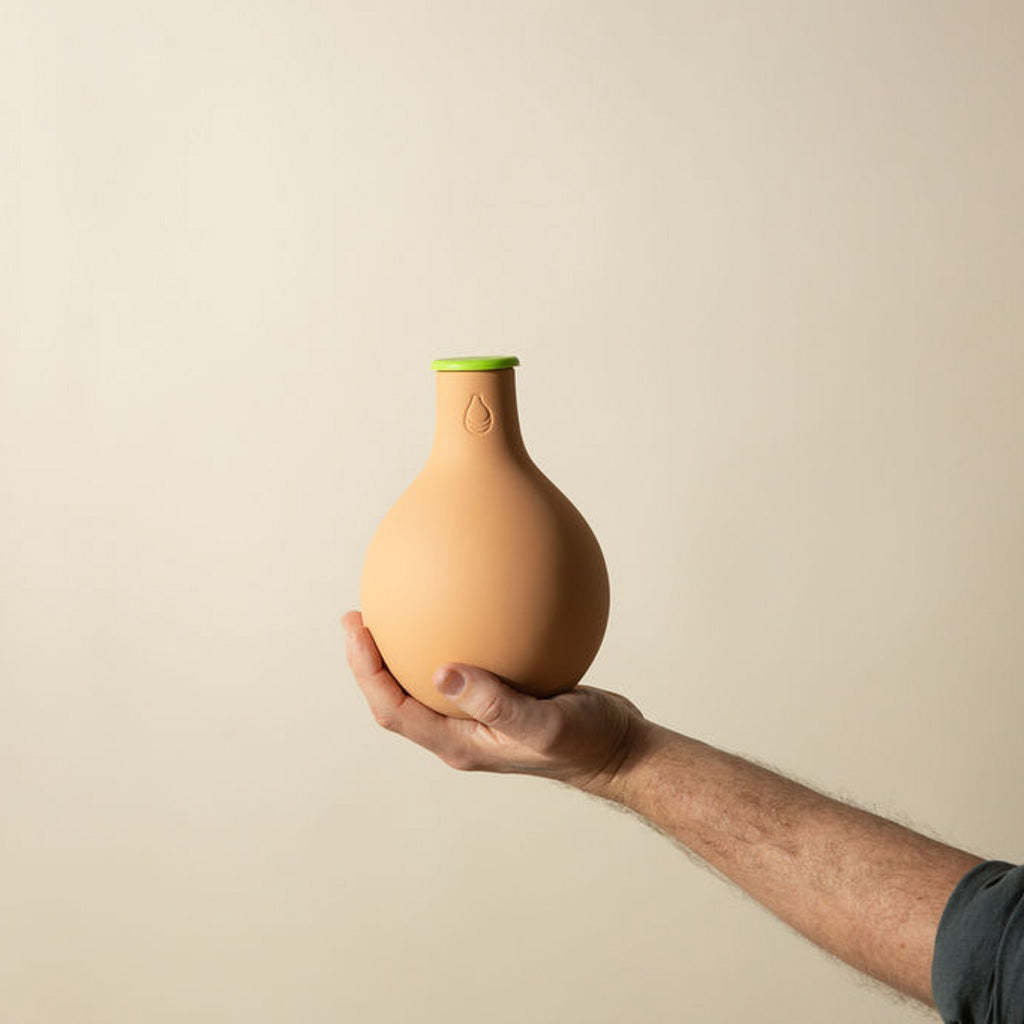 What are the benefits of Oya™ Watering Pots?
We don't mean to brag, but using Oya watering pots in your garden will bring all kinds of benefits. 
SAVE WATER
Surface watering is inefficient. Watering slowly at the roots uses 50-70% less water.
SAVE  TIME
Water only every 5–10 days—take the long weekend off. 
HIGHER YIELD
Well-watered plants produce more flowers, more food, more smiles around the house.
REDUCE WEEDS
No surface water means the weeds don't get the water they need to grow. Imagine that.
NO MORE VACATION GARDEN SITTER
No need to call in favors—just fill your Oya pots and hit the road for a few days.
SELF-REGULATE WATERING
Plants get what they need as they need it, taking the guesswork out of watering.
PROMOTE ROOT DEVELOPMENT
Underground watering encourages roots to grow deep. Healthy below, healthy above.
IMPROVE SOIL STRUCTURE
Oya pots prevent soil compaction and shrinkage from surface watering. Plus, you'll lose fewer nutrients to runoff. Better soil means better plants.
MITIGATE WATER QUALITY ISSUES
Not all water is created equal. Salinity and hard water are real issues for some folks. Oya pots help filter out the bad stuff leaving better water for your plants.
GET GREENER
Gardens are happier without water stress. Grow better plants while doing your part to help the environment.